Introduction and History
Beryl and Mike Tate
Beryl was formally trained in catering in her home town of Sheffield, where she met and married Mike in 1968.
We moved to Chelmsford when Mike started working for GEC-Marconi, while Beryl gained some practical catering experience in local pubs, hotels, and restaurants.
For a while, Beryl ran her own outside catering business and offered private cookery demonstrations.
Later, after gaining her Bachelor of Education, she lectured in catering for 8 years at the Chelmer Institute (now Anglia Polytechnic University).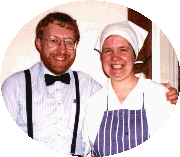 Our Restaurant and Home
In 1988, we decided to open a restaurant in the oak-beamed comfort of our 16th century cottage home.
The food was prepared by Beryl to her own recipes, using fresh produce, including herbs from our garden.
The wines were served by Mike and included a representative selection from all corners of the world.
The restaurant was cosily arranged in two rooms, separated by open oak beams, and seated a maximum of 25.
During this time Beryl established herself on the radio answering cookery problems as the Kitchen Doctor.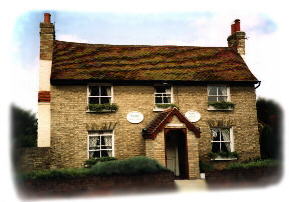 Friendly Local Staff
Our waitresses and other helpers were more than just employees and they are still our friends.
These include Shirley, Adrienne, Carole, Linsey, Emma, Kerry, Luke, Melanie, and Joanna.
The longest serving of these were Shirley and Adrienne who had been with us over 9 years.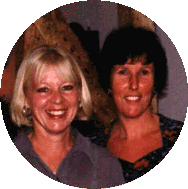 The Media Beckoned
After 13 years running Scott's we decided it was time to hang up our apron and corkscrew.
The restaurant closed in June 2001 and having sold Hatfield Cottage we moved to Devon.
Please visit this web site or send us your E-mail address to keep abreast of new developments.
Our Family Bulletin
Our daughter Colette and son-in-law Mark were married in October 1999. A very grand affair.
We sold Hatfield Cottage in January 2003, and have settled in Torbay on the South Devon coast.
In July 2003 our grand-daughter Molly was born, so we are now the doting grandparents.
In September 2005 our grand-son Gus was born, so we are now double doting grandparents.
Mike has caught the journalism bug as editor of a village magazine called The Gazette,
which provides information similar to the Galmpton Resident's Association website,
but as a printed booklet circulated to Galmpton, Churston, and Broadsands in Torbay.
Follow The Gazette link to dowload any archived issue of the magazine.